Tel Aviv–Living with Bauhaus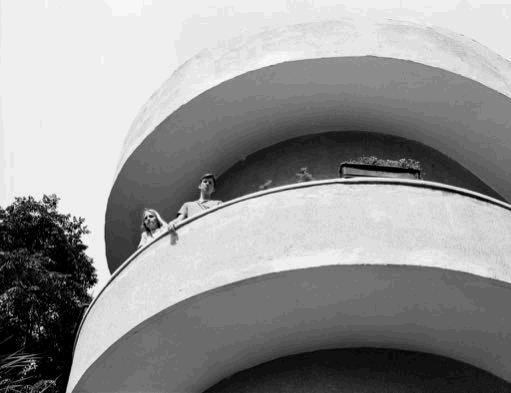 The Project
Dr. Wolf-Dietrich Nahr, photographer and journalist, located in Regensburg/Germany, was in Tel Aviv at the end of May in 2019 to take pictures of people in and outside of Bauhaus and International Style buildings.
The artist oberserved people within their daily ambiente of living and working with a still camera – an approach with respect and distance. Follows the form of Bauhaus the functions of the poeple who are using the architecture?
The tool is a analogous camera for films with the negative size of 6x7 and 6x8 centimeters. The black and white pictures show craftsmen and craftswomen taking care of Bauhaus buildings, customers of bars, restaurants and hotels, members of city community "City Tree", teenager on a International Style balcony, working people at lunch time.
Part of the exhibition is that the films have been developed in a bathroom of a Tel Aviv hotel to prevent them from being demanged at airport security areas. The black and white negatives were digitalized at home in Germany with a high performance scanner.
Two of the 27 pictures in German exhibition come from the family's archive of famous iraelian photographer Rudi Weissenstein. He was born in 1919 in the city of Iglau in Czech Republic, not so far from Regensburg.